The Campus is stretched out across 7 acre of green, peaceful, serene & pollution free environment. Institute offers numerous facilities for students community to ensure their being conducive for holistic development and an open atmosphere giving much autonomy to students to take ownership of all the available facilities from starting until the completion of their academic programs.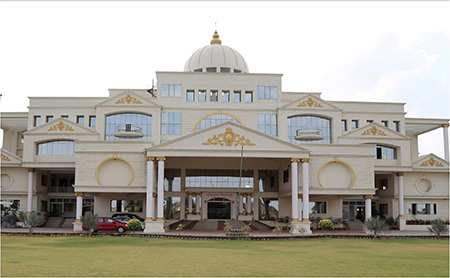 State of Art Infrastructure-
In terms of Infrastructure, Idyllic is one of the best colleges in the city. The college in the year 2014 is awarded with best Infrastructure award. In Short span of time the college has developed strong Infrastructure facilities.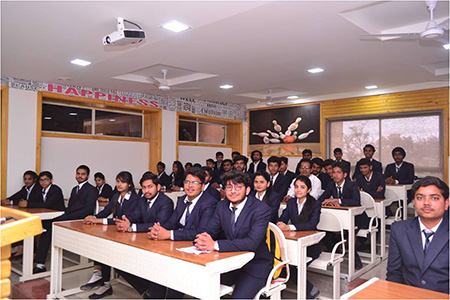 Smart Classrooms-
The classroom in the college are smart classes. They are centrally air conditioned facilitating a blend of traditional and modern modes of teaching with technological aids to ensure the development of students.
Canteen-
The college canteen is popular meeting place for students. Students stop to grab a bite to eat at the campus food truck i.e. canteen. Idyllic Institute has a well established cafeteria located on the campus. It provides wide range of mouth watering food to the students and staff at affordable prices.
Digital Library-
Institute Library has completed automated ERP software system ACCSOFT 2.0 with barcode and computerized housekeeping operations with circulation facility. It is also connected with Online Public Access Catalogue (OPAC) through intranet. Fully automated digital library environment provides students, online access e-journals, e-books and e-magazines. Digital Library facility provided to students and faculty members is for skill development and to help your research work.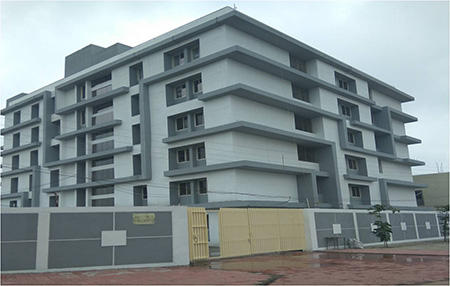 Hostel-
The College has Air Conditioned, high security and disciplined boys' & a girls' hostel within its campus to accommodate students who come from different parts of the state. The boy's hostel has provision for accommodation for 150 students across various courses / semester whereas girl's hostel has provision for accommodation for 265 students.
Transportation –
As the college is located on the out skirts of the city so as to provide peaceful environment to student transportation is provided from various locations of the city. More than 15 buses are available for students and staff to commute from different places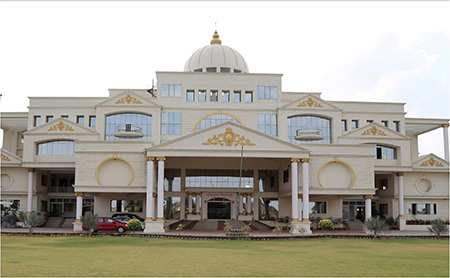 Wi-Fi –
Idyllic Institute has been interconnected through wired as well as wireless network. Our campus is Wi-Fi enabled which can be accessed by students and staff at any location on campus.
Sports Complex / Room-
A huge ground covering large area of the campus is available for playing outdoor games like cricket, volley ball, football, basketball and other games. It is also well equipped with indoor games like carom, chess, table tennis etc.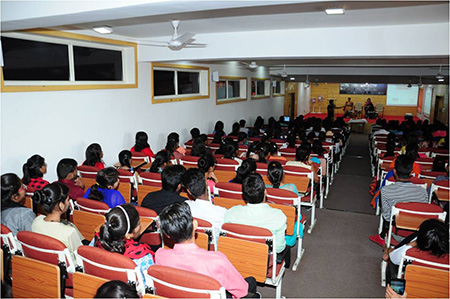 Auditorium-
Auditorium is extensively used by the students for extra co-curricular activities and for organizing other functions. The fully Air Conditioned auditorium is equipped with high quality sound system and seating arrangement for more than 200 audience.